Ahed Tamimi—Activist and Civil Rights Advocate
Hang on for a minute...we're trying to find some more stories you might like.
Have you heard of Ahed Tamimi? If not, she is making headlines across the world for something she did out of anger and rage. Tamimi slapped, kicked, and screamed at two heavily armed Israeli soldier outside her home in Palestine on December 15, 2017. Although it was crazy enough that a 16-year-old would do this, her mother actually was able to record and publish it all online. Four days later, Tamimi was detained by Israeli soldiers during a nighttime raid along with her mother.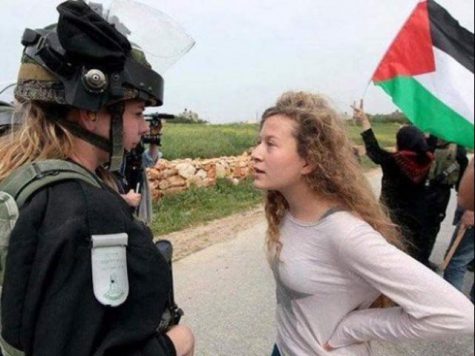 Rewinding back a bit, Ahed Tamimi wasn't slapping soldiers out of anywhere. Earlier that day she slapped the soldiers, the village of Nabi Saleh was hosting non-violent protests against their illegal occupation. The protests turned violent after roughly 200 demonstrators started throwing stones at the soldiers. The soldiers began to shoot demonstrators with rubber-coated steel bullets and even began barging in homes. When entering the Tamimi residence, a soldier shot Mohammad Tamimi, Ahed's 15-year-old cousin, in the head. Ahed, along with her cousin Nour, and her mother went outside to slap and hit the soldiers in rage. The soldiers didn't retaliate, but Ahed's mother was able to record the video of the event. She uploaded it to Facebook, where it quickly went viral. Considering it made the Israeli regime look bad, they were both arrested.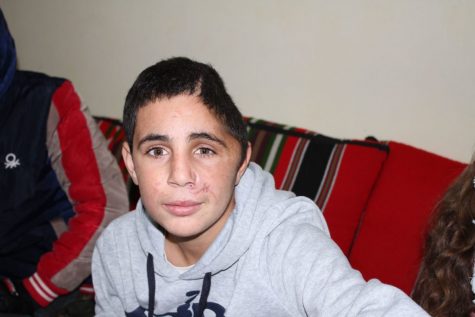 Ahed Tamimi was eventually sentenced to eight months in jail and came out ready to fight for her country's liberation. She condemns the trial she faced, saying it came during the illegal occupation of Palestine and she won't recognize it as a legal court. She is now the face of the Palestinian Liberation movement. She travels to other countries, speaking about the importance of liberation to her people, even though she has to face many obstacles such as not getting her visa to the United States approved and going through Israeli customs to Jordan to leave the country, even if it wasn't permanent. Ahed Tamimi is going to be a powerful face of Palestine, especially in the coming years as Palestine has faced more than half a century under occupation.