Far-right candidate wins first round of Brazil election
Hang on for a minute...we're trying to find some more stories you might like.
As President Donald J. Trump won the 2016 election in the United States, countries around the world have begun growing more and more conservative. Right-wing nationalists are gaining ground, from Poland to India, Sweden to Wyoming, and now Brazil. The first thing you think when you hear of Brazil is nature, parties, and liberal ideals. This stereotype of the country may change, as well as other things related to the country.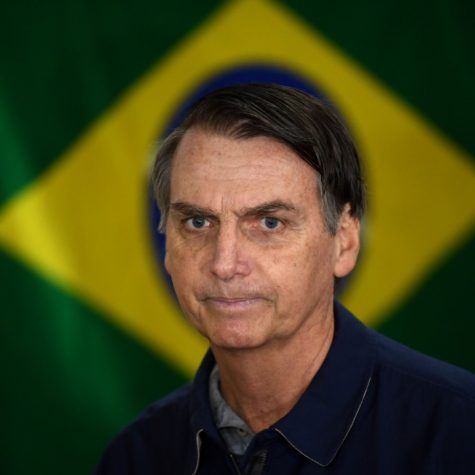 Right-wing politician, Jair Bolsonaro is the front-runner for the Brazilian presidential election. Although he is the most popular politician in the country, he was stabbed last month at a rally. He was hospitalized and just returned last week. Now Brazilians are leading protests for and against his very conservative right-wing agenda.
Up until recently, Brazil had been seen as a potential for becoming a global superpower in the twenty-first century. However, in recent years, corruption has to lead to it veering off that track. In August of 2016, President Dilma Rousseff was impeached on charges of corruption, becoming the first democratically elected woman to be impeached from office. Ever since then, the public hasn't been quite as happy with any other candidate. And as of Monday, October 8, 2018, it seems as though Jair Bolsonaro will win. The far-right candidate already won the first round of Brazil election. It seems as though Brazil, too, will fall into the arms of right-wing nationalism as many countries are around the world.