The Punisher Season 2 Review —Spoiler Free
Hang on for a minute...we're trying to find some more stories you might like.
One of the many hit Marvel Netflix Series, The Punisher, currently has it's second season available which released on the 18th. In a matter of just a week the second season is already receiving great feedback from IMDB, who gave it a score of 8.6/10, which quite good. For those unfamiliar with the show and the character, The Punisher is marvel character but he is what's known as an anti-hero. An anti-hero is one that does certain acts of heroism for people they care for or themselves but does not classify as a hero because of their lack of morals, mercy, courage, and wisdom. The Punisher of all other anti-heroes is the most famous and defines what it is to be an anti-hero making him the purest of his kind. The first time we see the Punisher is in the comic "The Amazing Spider-Man 129#" where the Jackal (infamous nemesis of Spider-Man) tasks the punisher with taking out Spider-man. He eventually finds out the Jackal actually poses a threat and forms an alliance with Spider-man to take him out.
The Punisher eventually debut's in his own comic series in 1986. In this comic we learn of his birth name, Frank Castle, and his origin story. Not much is known about his childhood other than a strong love for baseball, Frank started a family with a woman he married named Maria and had 2 kids, Frank Jr and Lisa. He would eventually join the Marine Force Recon and was seen as the best in his unit capable of everything. Of course this would be the reason why his family was not always to see him that often due to armed service. One fateful day, he comes home and takes his family to a picnic in central park to spend quality time with them. Sadly, the Castle family were on a hit list by the mob who managed to kill everyone but Frank himself. A damaged and internally scarred frank wages a 1 man war against the mob, gangs, violent criminals, and anyone that poses a threat in order to avenge his family. He goes under the alias The Punisher and dawns his famous trench coat and bulletproof skull vest.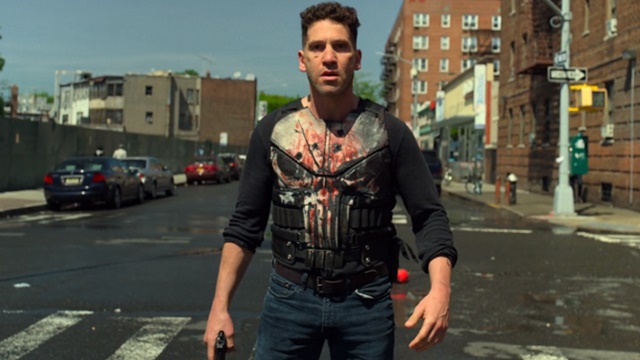 In the Netflix series, they take a very darker and more brutal tale on the Punisher, he, of course, hunted down and killed many criminals but in season 1 of the punisher he finds out his family's death was the result of a military conspiracy theory that dates back to his days as a marine. In season 2, he feels he is officially done as the Punisher after truly finding out the true cause of his family's death in season 1 and taking necessary action through hunting them down and taking them out, but he ends up protecting a young girl with the target on her head and goes back to his roots. Frank also must deal with another ghost from his past who he had believed he took out in season 1. The role of the Punisher is taken on by Jon Bernthal, who is known for his great performance as Shane Walsh in AMC's The Walking Dead. Out of all the people that have played the Punisher, Jon is regarded as the best and most suitable for playing him.