Masquerade 2019
The best dance of the year!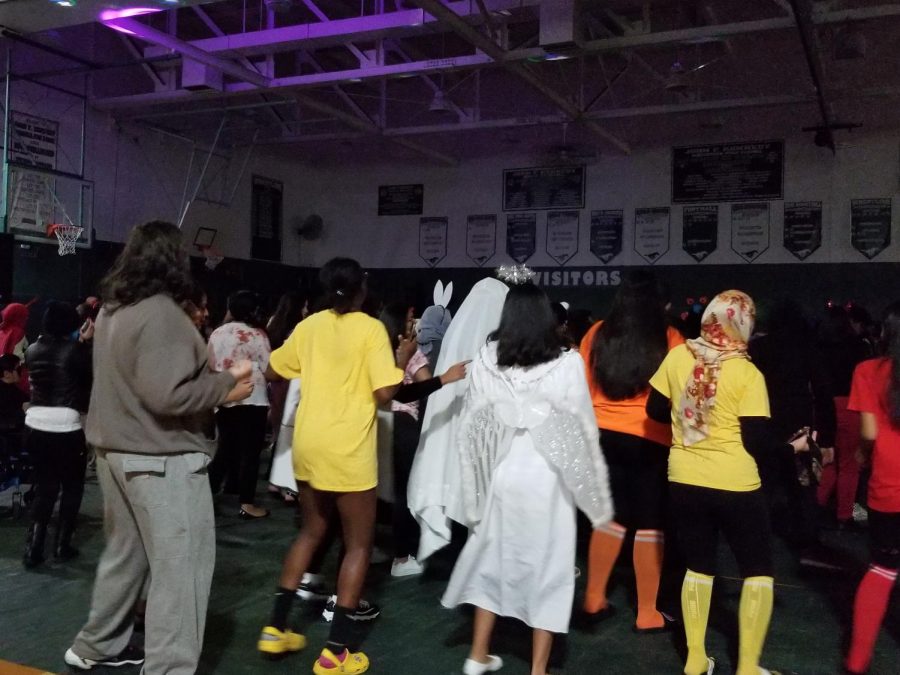 Lucas Bartolomey
November 1, 2019
The Masquerade for the 2019-2020 school year was on Oct. 24. The dance was from 6:30 pm to 9 pm and 339 students showed up at the dance this year.  There was a wide range of music, students dancing and snacks in the back gym. The students came in their best wear to try and win one of the contests. The Masquerade raised almost $1,700! All proceeds will go to the senior class.
The guests voted and the following students won in their respective categories:
Ken Chen, grade 12, won Funniest for his portrayal of Russell from "UP."
Hinaz Hinaz and Dilpreet Kaur, grade 10, won for Scariest as Pennywise and Georgie from "IT."
Isabella Santos, grade 12, and Trinity Kariyawasam-Chavez, grade 11, won Most Original as Joyce and The Wall from "Stranger Things."
Pooja Ghadiali and Jay Mistry, grade 12, won Best Couple as Police Officers.
Best Group was won by the M&M's, portrayed by freshmen Rida Kadri, Gaia Jaravani, Anaina Vineeth, Amisha Raikar and Tejaswi Jeyanthinathan.
About the Writer
Lucas Bartolomey, Site Editor
Victoria "Lucas" Bartolomey is a 17-year-old senior at John F. Kennedy Memorial High School. She is a contributor for the school newspaper. She took...