Senior Spotlight: Nimrah Nawaz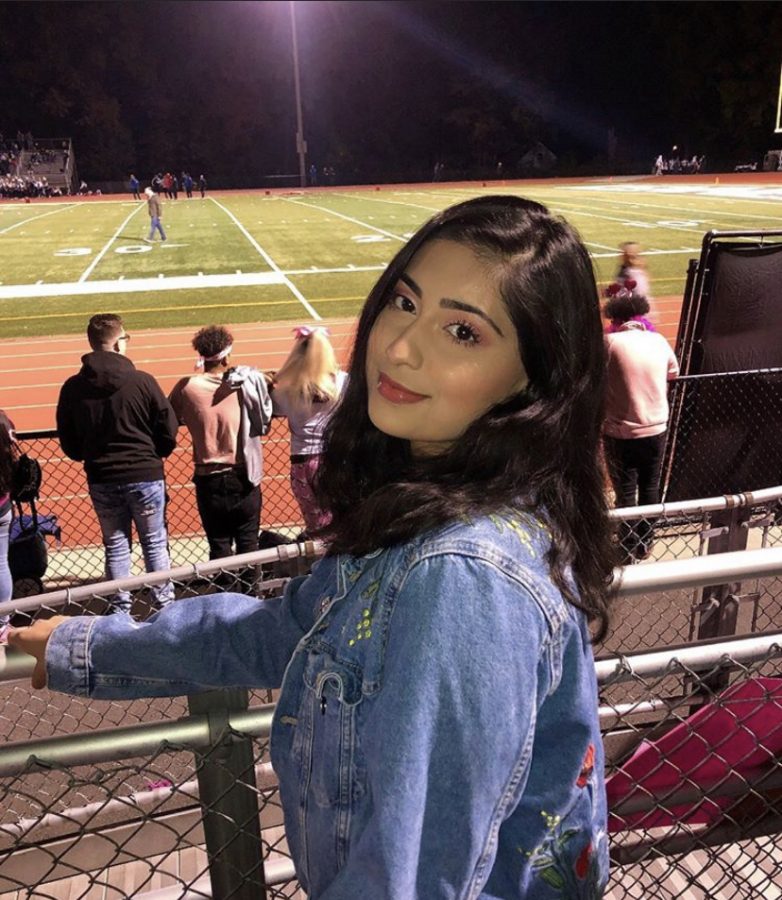 John F Kennedy Memorial High school is eminent for its diverse student body which has drawn many to our school. After spending her first year in a private school Nimrah decided to go to John F. Kennedy and see some of her old friends from Iselin Middle School. Despite not being as involved as she'd hoped to be, Nimrah cherishes all experiences she had at school events and while volunteering. Like many other seniors, her favorite thing was having a senior block. And who can forget the Friday night football games and all the memories she made there? She tried to make it a habit to go to the stadium every Friday and cheer on the mustangs from the stands. Although some people find junior year the toughest of them all, Nimrah totally disagreed. 
Since her freshman year, Nimrah, along with thousands of others, has been waiting to put on that ever-so-famous cap and gown and graduate. A moment too significant to be taken away from so many people. Nimrah said, ¨I think graduation is a very important thing for all the seniors. We worked hard to get here and a virtual graduation just isn't enough. This is a big moment and accomplishment and we deserve more.¨ Distance learning has been a struggle for multiple students. Many are falling behind in classes and losing initiative in their work. Amidst such a confusing and stressfull time, students are feeling pushed to a breaking point with online school added to the mix. Despite everything, Nimrah has excelled and is hopeful for life after graduation. She still deeply misses spending time with her friends at school and seeing them for school events. 
Special shoutout to Nimrah for letting me interview her. We´re all going to miss her back at JFK and wish her the best!
About the Writer
Saira Ahmed, Head of Marketing
Saira Ahmad is a sophomore currently attending JFK High School. She was born in Queens, New York in 2004 but moved to New Jersey in 2007. She attended...