Hip-Hop Today
Hang on for a minute...we're trying to find some more stories you might like.
Hip-Hop has changed from when it was originally born. From the flow of the music, to the lyrics, and even the way they dress and present themselves. The impact of Hip-Hop has dramatically increased the last couple decades, so much so that it is one of the most listened genres of music throughout the world. Originally Hip-Hop was created in The Bronx, New York, in the late 1970's. Throughout the years there has been so much change. From the flow of the music, to the topics rapped about in the songs. Even the style of how Hip-Hop artists dressed has changed dramatically.
In 1988 gangster rap was born from a few people. Eazy E, N.W.A, Snoop Dogg, Tupac Shakur, Notorious B.I.G. etc. These people would come to influence the rap game even to this day with their style of rapping and how they presented themselves. Gang rivalry separated rappers on the east and west coast. Gang violence and hip-hop would be heavily associated with each other. The deaths of Biggie and Tupac would be remembered and still talked about to this day. All these rappers made trends throughout America and worldwide. For example, wearing big thick gold chains, wearing loose over-sized clothes, Adidas tracksuits etc. Hip-Hop and fashion trends would be intertwined.
As the years go by Hip-Hop changes but continues to pay homage to its roots. In the 2000's many artists would emerge that are still very relevant today. And many artists have made many changes to Hip-Hop's sound. People were experimenting more and playing around seeing what Hip-Hop truly is. Some Popular artists that emerge in the 2000's that have contributed to the change of  Hip-Hop are Drake, Kanye West, Lil Wayne, T.I. T-Pain. Nas and Jay Z would became even bigger during this time period. The way songs were changing during this time. Many artists would branch of from the foundation of Hip-Hop and formulate their own styles.
Since 2010 and  we have seen Hip-Hop completely take off in a different direction. From artists wearing tight clothes, and getting into designer clothes, and diamond jewelry. With the invention of sound cloud which made it so much easier for underground artists to get exposure. Many Artists that prospered from this time period are Kid Cudi, YG, Schoolboy Q, Kendrick Lamar, J.Cole, Big Sean, Earl Sweatshirt, Future, The Weekend, ASAP Rocky, Frank Ocean, Travis Scott, etc. Soundcloud also helped many artists from this decade blow up, Lil Pump, 6ix9ine, XXXtentacion, Lil peep, Lil Uzi Vert, Playboi Carti, Chief Keef etc. At this point, Rap isn't what is used to be. It has changed so much whether people like it or not. It wasn't necessarily about rhyming skill or lyrical substance. These artists had their own unique styles that helped pull many different audiences. Even sub-genres of Hip-Hop have been created due to the different artists unique styles. An example of this is Emo-Rap, 2016 onward was where we started to see this blow up. Many took inspirations from other genres, especially rock. Some noticeable artists that helped create this type of music are, Lil Uzi Vert, XXXtentacion, Lil Peep, Trippie Redd, Juice Wrld etc. There has been a lot of euphoric and different types of sounds because of the creativity and the inspiration these new artists had.
In the end, Hip-Hop will probably continue to keep changing. With the older more structured lyrical flow succumbing to the the newer non structured flow. Hip-Hop has birthed so much music that has branched off and become it's own thing. Hip-Hop will continue to keep growing and changing along with the audience.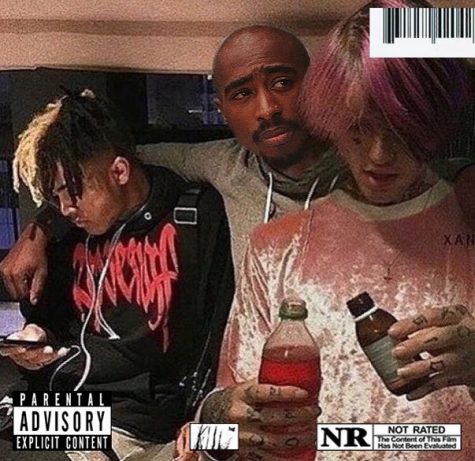 About the Writer
Ethan Samaroo, Columnist
Hello, I'm Ethan. I'm a 17 year old senior at John F. Kennedy Memorial High school. I have many interests and hobbies ranging from, going to the gym,...