A Well Deserved Victory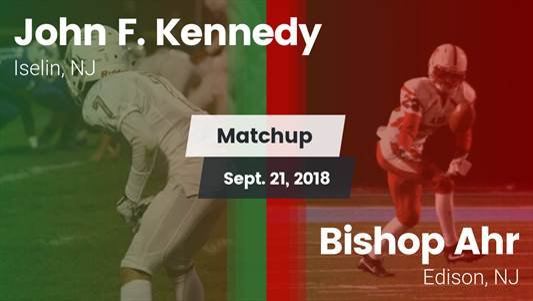 Hang on for a minute...we're trying to find some more stories you might like.
On Friday, September 21st, JFK came out on top and beat Bishop Ahr. The score was Mustangs 27, Trojans 13. The team really played their hearts out during this game. They really had a hunger to win this game! The score repeatedly got tied during each individual quarter. Nonetheless, we still bounced back and made this win happen. This year's team shows true dedication to the game and plays each game like it's their last. With David Lee, number 5, as our quarterback, and Dennis Howard, number 10, as our captain the team is more dynamic than ever! The next two weeks are away games, and we hope the team can pull out some more wins against them. After that, in 3 short weeks, it is homecoming, where we are going to crown the homecoming queen. The team take on Woodbridge High School Baron's, their biggest competitors. Let's hope they can pull it together and catch that win against the Barons!