JFK Goes Pink to Save Lives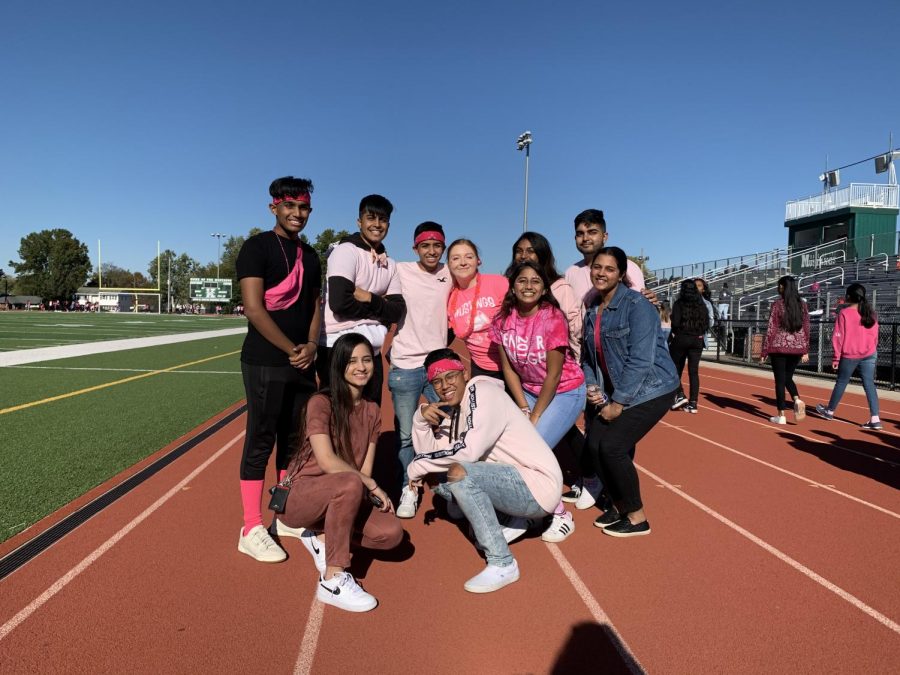 Shurupa Mazumder, Editor-In-Chief
November 1, 2019
            About one in every eight women will develop breast cancer. October is nationally recognized as Breast Cancer Awareness Month, as major charities organize health campaigns to increase awareness of the disease and raise funds for research. The JFKMHS staff and student body prioritize taking a stand against breast cancer by walking, donating and wearing pink attire head-to-toe during this month's important school events. 
Think Pink
     In the early 1990s, 68-year-old Charlotte Haley hand-made pink ribbons because her daughter, sister, and grandmother had breast cancer. She distributed thousands of her ribbons at supermarkets with cards that stated, "The National Cancer Institute (NCI) annual budget is $1.8 billion, only 5 percent goes for cancer prevention. Help us wake up our legislators and America by wearing this ribbon." Soon, wearing pink became a major way to grow awareness and fundraise. JFKMHS partakes in this tradition by specifying days to wear pink to school for specific events.
Students decided to wear pink for girls volleyball team's senior night on Oct. 17, the Homecoming Game on Oct. 18 and the Breast Cancer Walk on Oct 24. JFK's American Cancer Society (ACS) and The National Honor Society (NHS) sold pink accessories before the events to accumulate additional funds. NHS also partnered with Student Council and ACS to sell tickets to the joint Pink Out walk; after, the clubs donated all funds to the organization Making Strides Against Breast Cancer. Moreover, meticulous students even changed the hair colors of their bitmojis to pink. They also posted reminders on social media to ensure fellow classmates wore pink. As a result, nearly the entire student body dressed in pink head-to-toe.
A Lifelong Impact
According to the organization, Breast Cancer Action, the National Cancer Institute (NCI) spent $572.4 million on breast cancer research in 2007 alone. Scientific researchers can correctly identify symptoms to be utilized in preventive measures, or even discover a cure, with additional funding.  Through research, newly-found technological advancements will be able to detect breast cancer during earlier stages. For example, the NCI used funding to advance the procedure known as 3-D mammography to accurately detect cancer at an early stage. NHS estimates a total of $725 was raised at the 2018 Pink Out Walk. This year, the NHS, Student Council, and ACS raised around $2000 as more students attended the walk this year. Overall, with increased funding, such groundbreaking research is able to continue.                                                                                                                                                                                                                                                                          
From a small school in New Jersey, JFKMHS' participation in Breast Cancer Awareness Month through the various pink-outs held and donations has the power to do much more.
About the Contributor
Shurupa Mazumder, Editor-in-Chief
Shurupa Mazumder is a senior at John F. Kennedy Memorial High School and a first-year contributor to The Torch. She is currently 17 years old and was born...