4 Easy Sweet & Salty HOLIDAY TREATS To Gift Your Family & Friends
Do you want to enjoy a sweat treat with your friends & family for Holidays? Then go on and try these super easy recipes!
The holidays are back, are you ready for the sweet smell of peppermint and sweet taste of chocolate. Be ready to warm your friends and family's heart with sweet and salty treats! Here are a few super easy recipes to try!!
Peppermint Candy Bark:
Crush the Peppermints

Melt White Chocolate

Melt Milk Chocolate

Transfer milk and white chocolate into a container

Sprinkle the crushed peppermint on the chocolate mixture

Freeze the mixture for 5 minutes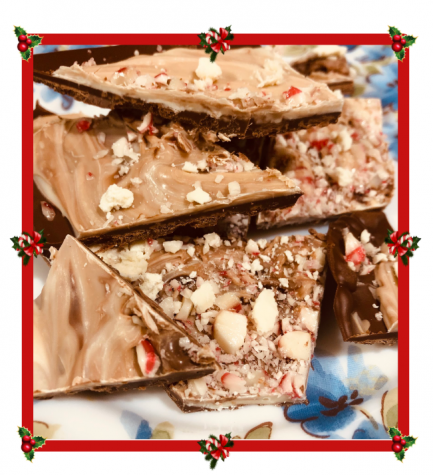 Crushed Pretzel Candy Bark:
Break pretzel pieces into small chunks

Melt White Chocolate

Melt Milk Chocolate

Transfer milk and white chocolate into a container

Sprinkle the pretzel chunks on the chocolate

Freeze for about 5 minutes

Take out and cut into chunks
Chocolate Covered Snow Oreos: 
Melt White Chocolate

Melt Milk Chocolate

Dip the Oreos in the Milk chocolate

Freeze for 5 minutes

Take the Oreos out of the fridge

Melt white chocolate 

Transfer into a Ziploc bag

Cut a small hole on the corner of the bag

Then draw your desired design on the Oreos 

Freeze for about 5 more minutes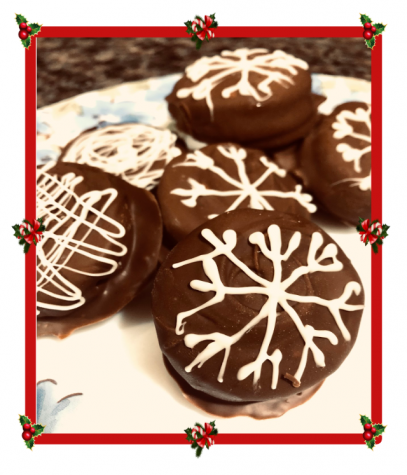 Christmas Time Fusion: 
Get a bowl/container

Put the Chocolate Covered Snow Oreos, Peppermint Candy Bark,  and Crushed Pretzel Candy Bark into the bowl/container

Add toppings (optional): Candy Canes, Pretzels, Popcorn, Red & Green m&ms, and Crushed Peppermints