Chick-Fil-A vs. Popeyes: The Actual Winner!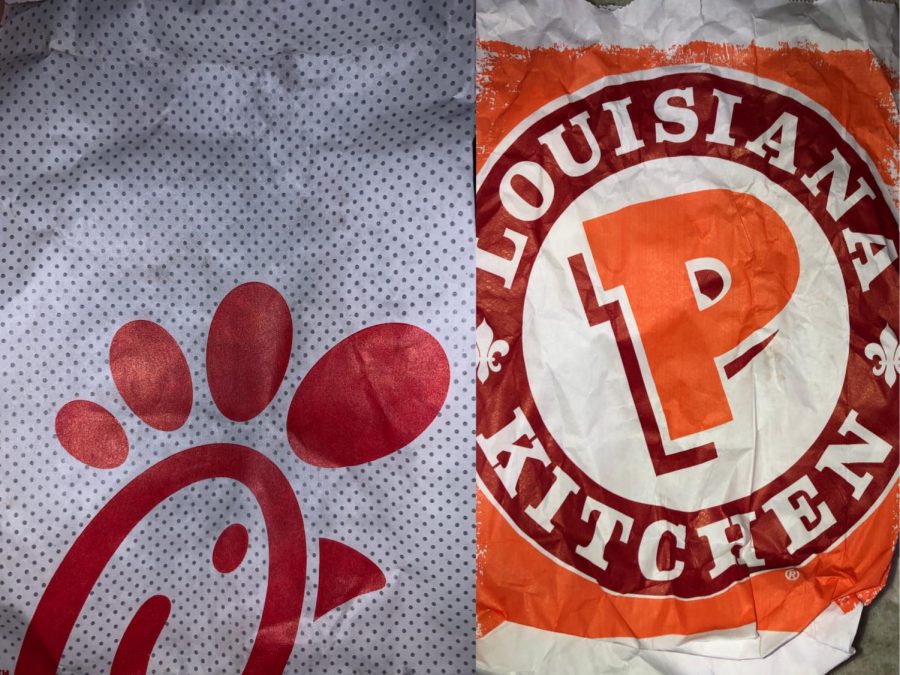 Shurupa Mazumder, Editor-in-Chief
December 11, 2019
The Chick-Fil-A chicken sandwich. A classic, right?
Until Popeyes utilizes a clever marketing strategy- tweets.
Twitter Marketing
Chick-Fil-A was known for specializing in chicken sandwiches. However, on Aug. 12, Popeyes revealed their new chicken sandwich. After tweeting directly at Chick-Fil-A, Popeyes trended for starting such a direct competition. Individuals on Twitter raced to the popular chain restaurants to decide if Popeyes is actually better than Chick-Fil-A.
https://twitter.com/PopeyesChicken/status/1163510538959069184?ref_src=twsrc%5Etfw%7Ctwcamp%5Etweetembed%7Ctwterm%5E1163510538959069184&ref_url=https%3A%2F%2Fwww.vox.com%2Fthe-goods%2F2019%2F8%2F28%2F20836936%2Fpopeyes-chick-fil-a-fried-chicken-sandwich-twitter 
Disclaimer
Many individuals instantly chose Popeyes as the winner due to political reasons. Chick-Fil-A, whose CEO is an evangelical Christian,  has gained notoriety for donating to the Salvation Army and the Fellowship of Christian Athletes. These organizations have been publicly anti-LGBTQ+ as they do not support same-sex marriage. The Fellowship of Christian Athletes states in its employee application that "neither heterosexual sex outside of marriage nor any homosexual act constitute an alternative lifestyle acceptable to God." Last year, Chick-fil-A's foundation donated over $1.5 million to both companies combined. However, the company revealed on Nov. 18 that they would stop donating to these anti-LGBT organizations. Therefore, we decided to find out ourselves which restaurant truly excels at their specialty. 
It's All in the Details
Furthermore, people love Popeyes for their New-Orleans-style fried chicken. Popeyes sells chicken dishes, offered in both mild or spicy flavored, with sides such as cajun fries. Although both sandwiches consist of a crunchy fried chicken breast with dill pickle chips served in a bun, their tastes are distinctly different. Chick-Fil-A  pressure cooks their chicken in refined peanut oil while Popeyes marinates their fillet with a blend of Louisiana seasonings and adds mayonnaise. The spicy version for Chick-Fil-A includes a fillet seasoned with a pepper blend while Popeyes utilizes a spicier mayonnaise. 
Our Experience
The lines at Popeyes and Chick-Fil-A, both located near each-other at the Parsonage Road location, seemed never-ending. My friends and I ordered on the app. In contrast, Chick-Fil-A had faster service but the Popeyes employees were very kind and hardworking. Nearly an hour-wait later, we had finally recieved our orders.
The Outcome
First, it must be stated that it was very hard to choose a winner. There was nearly a tie as both sandwiches are so amazing. However, the Popeyes chicken sandwich was seasoned better than the Chick-Fil-A sandwich. If you like spice, you may prefer the Popeyes. Yet, Chick-Fil-A has a classic, refined taste. Either or can be a winner, but we will have to give the medal for first place to Popeyes.