A Special Thank You
John F Kennedy Memorial High School's cheer team wishes the frontline workers a special thank you!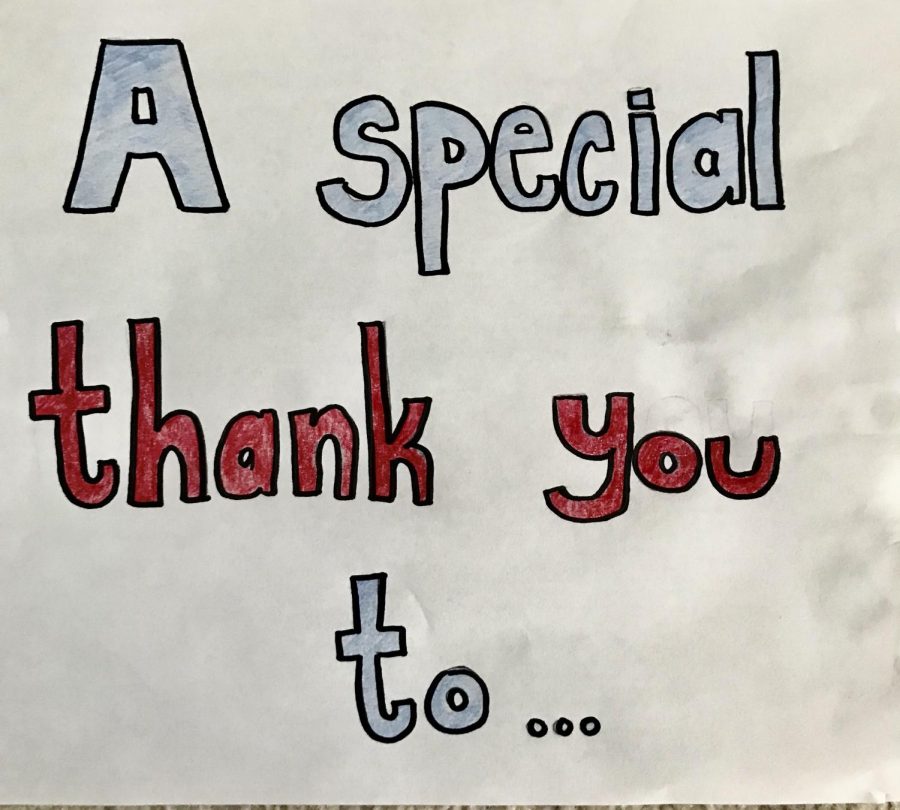 Aashita Patel, Social Media Editor
April 16, 2020
In the recent spread of the coronavirus, nonessential businesses closed in order to ensure the safety of employees and customers. However, the generous and brave souls of frontline workers stepped up and came to the rescue. Their dedication contributed to making everyday necessities possible, such as hospital care, food delivery, and mail services. Despite knowing the possible risks, these frontline responders continue to put others well being and safety before their own. Therefore, whether it's clapping outside their house or sending uplifting letters to doctors and nurses, many Americans came up with creative ways to thank our frontline workers. These workers have immense courage and kindness to work through such a pandemic. There aren't enough words to thank them for their exceptional service. 
Along with many others, the JFK cheer team thanks the frontline responders digitally. Cheerleaders took pictures of themselves holding a sign they've each created. When put together, it spells out, "Thank you to all of the first responders, doctors, nurses, hospital staff, firefighters, and all other essential workers! Stay home to keep them safe!" This is exactly the kind of positivity we need to express during these difficult times!  Furthermore, if you are interested in becoming a member of the cheer team, join the google classroom with the code elfqq4w. 
During this uncertain time, many people may face feelings of uncertainty and anxiety. All students can feel free to reach out to our SAC counselor, Mrs. Paloti. She could be reached through Remind or email. For Remind, text 81010 with the message @epalotivia. Her email is [email protected]. Please reach out if you need anything or just need someone to talk to! Remember you are not alone! 
https://www.woodbridge.k12.nj.us/Domain/727 
The Torch would also like to thank our frontline responders and all essential workers! Your hard work is not going unnoticed! We wish everyone is doing well and staying healthy! Do your part in reducing the spread of the virus and stay home! We will get through this together! 
About the Writer
Aashita Patel, Social Media Editor
Aashita Patel was born on April 30, 2004 in New York and  is 15 years old. She currently attends John F. Kennedy Memorial High School as a sophomore and...