Senior Spotllight: Q&A with Senior Jaeden Owusu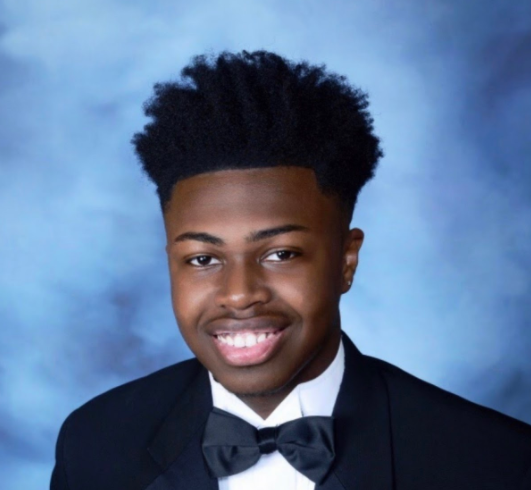 Jodi Owusu, contributer
May 29, 2020
       Jaeden Owusu is an 18-year-old high school senior who has been attending John F. Kennedy Memorial High School since his freshman year of high school. Jaeden is a part of Class of 2020 and shares how he feels about his senior year in this interview.
How would you describe your high school experience as a whole in a sentence ?
Jaden Owusu: I would consider it to be bittersweet as there were rough times but there's also very happy times.
Did you enjoy your high school experience?
For the most part, I would say I enjoyed my high school experience, but it's unfortunate that it has to end this way because of  the Corona Virus .
What are some things you contributed to in high school?
I played basketball for the first two years of high school. I also was a class officer from sophomore year to my senior year. My sophomore year I was the class secretary and my junior and senior year I was the class treasurer. I rejoined the basketball team as a team manager my senior year.  Academically, I wouldn't consider myself to be one of the brightest students in the school, but I am part of the National Honor Society. 
What was your all time favorite thing you contributed to at JFKMHS?
My favorite thing that I contributed to in high school was being a class officer for three years. Out of the three years, my favorite moment was making the jelly fan Junior t-shirts, everyone wanted the shirt . 
What did you look forward to in highschool everyday?
I look forward to seeing my friends everyday because they kept me going.
What was your all time favorite year of  high school?
 My favorite year of high school was sophomore year. It felt like every week we were at a party with all the sweet 16's. It was an amazing experience and it always seemed like everybody just loved each other. There were always good vibes.
What something you will miss about high school?
Something I'll miss about JFK is the fact that they welcomed me with open arms and allowed me to grow into the person I am today, as JFK had an environment that allowed you to be the person that you wanted to be and eventually become.
What is something you wish you would have done in high school?
 Something I wish I would have done in high school was play volleyball from the beginning [freshman year] because I feel like I had a lot of potential. But something always came up every spring semester that didn't allow me to try-out.
What are your biggest accomplishments from high school?
 NHS was a huge accomplishment, being a class officer for 3 years, and being  the best host that Mr JFK has ever seen. I've also never missed honor roll.
How did you feel about ending your high school career early? 
 It's very unfortunate how the school year ended early as we had a bunch of stuff to look forward to from graduation, to prom, to project graduation. It just really sucks but it teaches me to never take anything for granted because on March 13th little did I know that would be my last day of high school forever. 
What are your plans after highschool?
 I am attending Rutgers University and majoring in pharmacy. Luckily I got into a 6-year program at At Rutgers Ernest Mario School of Pharmacy .
What do you look forward to in college?
 I look forward to the new opportunities that I will have with the new people that I'm going to meet. I just feel like I need a fresh start and it's going to be different. I'm pretty excited because I'm going to actually be in a good school and studying what I actually want to pursue in life. 
The Torch Thanks Jaeden Owusu for his interview and wishes him good luck at The Rugters Enerst Mario School of Pharmacy!
About the Writer
Jodi Owusu, Fashion Editor
Jodi Owusu is a sophomore at John F. Kennedy and is a first year journalism student and a contributor for the school newspaper, The Torch. Jodi  is the...