Senior Spotlight: Prathikshan Ranjan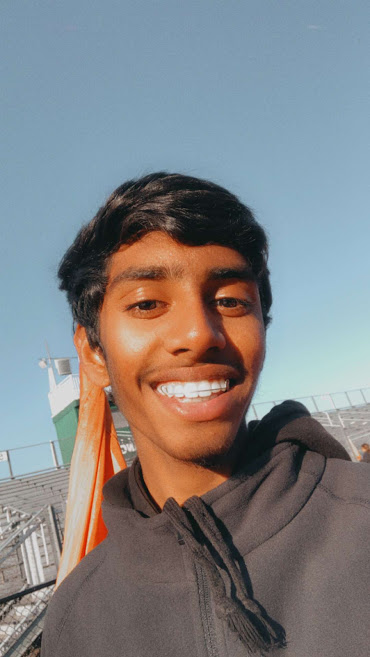 Prathikshan Ranjan is currently a senior at JFK Memorial High School. He was recently interviewed about how he felt about his senior year, how he felt about his previous years at our school, and what he would be doing in the future.
How would you describe your senior year?
"It was fun and stressful because I had to worry about college and senior year, but then corona hit us."
What're you going to miss the most? (Any classes, teachers, events, etc.)
I'm gonna miss going to school with a lot of my friends because I've known them since freshman year and we all built a friendship that I'm gonna miss. I'm gonna miss being able to talk to my friends in school.
What sports were you involved in, if any?
"I was part of Marching Band"
What year was your favorite? Why?
"Senior year because it was nice to have gone through all those years and knowing it all finally paid off. It was also exciting being a senior in a class with other grade levels."
How have you changed from freshman year vs senior year? (Academically, socially, etc.)
"I have become more socially open. When I started freshman year, I kept more to myself and didn't socialize with people much. Now I'm able to talk to most of the school."
How do you feel about your senior year being cut short?
"I am mad because I was waiting for the second semester of senior year where I could really enjoy m senior year and have amazing memories with my classmates but it was all cut off."
How do you feel about not having prom or graduation?
"It makes me upset because prom and graduation are like a key factor in senior year and it was taken from us which is upsetting. Especially because we worked so hard these past years to get this far."
What college are you planning on going to? What do you plan on majoring in?
"I am planning to go to Seton Hall University and I am majoring in mechanical engineering."
What advice would you give incoming freshmen?
"Be more open to school activities and make friends."
Any other comments?
Best of luck to everyone!
About the Writer
Divya Sinha, Head Secretary
Divya Sinha is a contributor for JFK Memorial High School's newspaper, "The Torch". She's currently 15 years old and is in her sophomore year of...