Teaching for the First Time During a Pandemic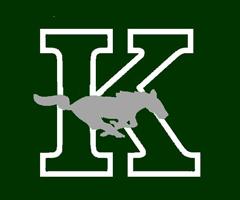 Derek Phells is an English teacher at John F. Kennedy Memorial High School in Woodbridge. He graduated from Colonia High School and went on to Kean University, where he graduated with a bachelor's degree in English education. At Kean, he also played on the men's soccer team. This is his first year teaching.
When asked if he told his students that he's a new teacher, Mr. Phells replied, "If you couldn't tell by the way I look, I look like I could be a high school student," so he doesn't really have to tell his students for them to get the idea.
Mr. Phells decided to become a teacher because his mother was a teacher in Woodbridge for over 20 years. His mother "gave [him] the nudge really early on to become a teacher," he said. Currently, he's happy to be back home to "help educate future generations" of students.
While most teachers currently have the added hurdle of online learning, Mr. Phells is taking it in stride with the rest of his first-year challenges. One of the struggles he has faced as a first-year teacher during the pandemic is the use of cameras.
"I know a lot of students are also very uncomfortable on the camera, a lot of people don't like being shown on the camera; they'd rather be face to face, it's a little bit more comfortable for them," Mr. Phells said. "I don't really have a problem—I'm fine face to face, camera, whatever." 
Over the course of the beginning of the year, he has tried getting students more comfortable with their voices on Zoom or Google Meet. Mr. Phells understands that the education he received on how to teach doesn't translate well to distance learning, but notes that one of the qualities that teachers need to have is flexibility.
"When you're in school…you write notes, you spend four years on it, [but] then a pandemic comes along and kinda throws a monkey wrench into all your plans," Mr. Phells said. "And that's the one thing about teaching, it's [that] you have to be very flexible, very quick to adapt to things."
Before teaching at JFK, Mr. Phells was a student teacher in Elizabeth, where he was able to gain some experience with distance learning. One major challenge with distance learning is, obviously, the distance. Mr. Phells explains that he doesn't "have as much, I guess you could say 'pull,'" to get students to finish their assignments. He has also gained tips on teaching from his mother and from coaching club soccer in Westfield, where many of the other coaches are also teachers.
It's also hard for new teachers like Mr. Phells to compare different schools to his experience at JFK because he, like many freshmen students at JFK, hasn't been around the building due to Covid-19 restrictions. 
"If you told me to go to the bottom floor to a room, I would need a map," he said.
The mental health of his students is also a concern for Mr. Phells. In class, he takes time with his students to discuss how they're feeling.
"On Wednesdays…I always have a 20-minute discussion with [my students] asking how they're feeling, what's going on… what music are they listening to, what are they watching, stuff like that," Mr. Phells said.
He wants to develop a personal connection with his students even if they're online. A piece of advice that Mr. Phells would give other first-year teachers during the pandemic is not to stress: 
"Don't stress too much," Mr. Phells said. "The stress will absolutely end you faster than any of the students will, or any of the work will. Just don't let the stress get to you. Make sure you take some time for yourself, you know?
"Don't envelope yourself in teaching, don't obsess over it," Mr. Phells added. "If you have a bad lesson, bad lessons happen just like the way a bad test, a bad quiz, bad classwork grade might happen. Don't beat yourself up over it…Remember you are a person—you are a person before you are a teacher. Take care of the person so that you can become a good teacher and stay a good teacher."