How has Covid-19 Affected Sports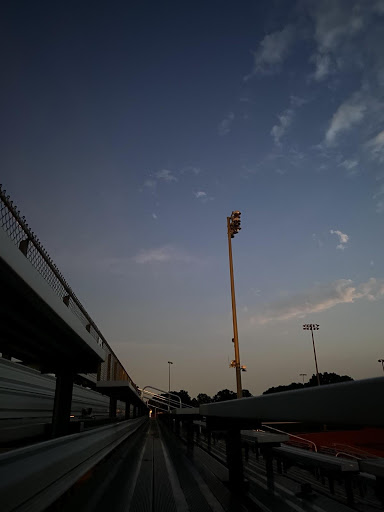 Covid-19 has drastically affected the world of sports from high school to the professional level; the NBA bubble is the perfect example of this. There are strict policies for media control, and limited team executives. One of the major changes, however is that there are no more fans allowed to attend games, the only people that are allowed in the stands are sponsors.
A total of 22 teams were invited to play in the NBA bubble and these teams were picked based on if they were in playoff position or within six games. These teams included: New Orleans Pelicans, Toronto Raptors, Boston Celtics, Miami Heat, Indiana Pacers, Philadelphia 76ers, Orlando Magic, Brooklyn Nets, Los Angeles Lakers, Milwaukee Bucks, Los Angeles Clippers, Denver Nuggets, Utah Jazz, Sacramento Kings, Oklahoma City Thunder, Houston Rockets, Dallas Mavericks, Memphis Grizzlies, Portland Trail Blazers, San Antonio Spurs, Phoenix Suns, and Washington Wizards.
Another noticeable change in the major leagues is the NFL. The NFL has suffered a tremendous outbreak of Covid-19 with a total of 32 different teams. From Aug 1-Oct 31 Covid tests were positive for 63 players, and an additional 99 other personnel; over 500,000 covid tests were distributed in that short period of time.
Due to Covid-19, high school sports seasons have been postponed or canceled depending on where you are and the amount of cases. The National Collegiate Athletic Association(NCAA) has suspended in-person recruiting for division 1 sports until at least Jan. 1, however this suspension does not apply to any other divisions.