Senior Spotlight: Aashita Patel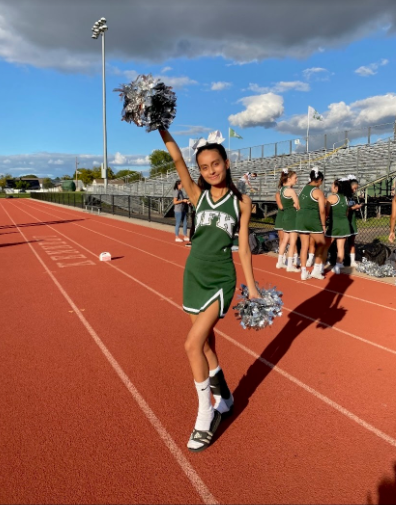 Aashita Patel is a current senior at John F Kennedy Memorial High School, along with the rest of the other seniors, she will be graduating at the end of the 2021-2022 school year. Throughout her high school career, Aashita was a cheerleader for the JFK Mustangs, she was involved in different clubs and activities which helped her make more friends and also boost her confidence. Her favorite memory she had while in high school was getting into National Honor Society because that was a dream of hers even before she came into high school. When Aashita graduates high school, she would like to attend Stevens Institute of Technology and major in business.
What Advice would you give to incoming freshman entering JFK?
Advice I would give to incoming freshmen would be to not stress over everything ,it might seem intimidating at first, but you'll figure it out and it's not as bad as you'll think. Definitely try to go to school events and join clubs and activities because that'll help you break your shell and just meet new people.
Overall how were your four years of high school?
Overall I would say that it's been really fun, it's been a learning experience and it was good overall, I met a lot of new people and learned a lot of new things.
What Do You Want To Be Known For In This  World?
I would say just making a difference and even if I can help one person, and they remember me because I helped them in some way, that would mean a lot to me.