Squirrel disrupts testing, causing power outage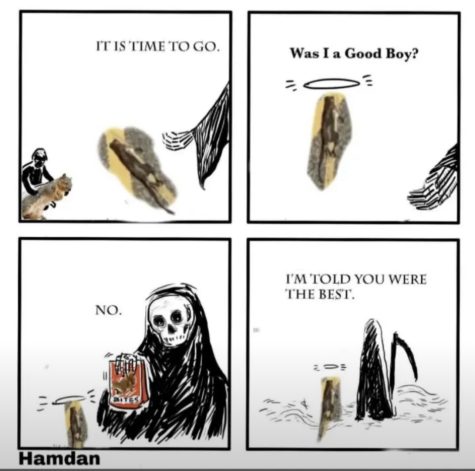 At approximately 10:30 a.m., on Oct. 12, JFKMHS experienced a power outage during the SAT and PSAT testing due to a squirrel eating a power line. 
Students and staff were literally and figuratively left in the dark for over an hour about what had occurred since cell phones were not admitted into testing rooms. Soon after, word spread that a squirrel chewed through the main power line which resulted in power outages in surrounding schools and areas as far as Menlo Park Terrace.
Following the incident, the daily schedule was revised to only include blocks three and four.
Seniors are especially distraught since their scores will not be submitted as a result of their compromised tests. Seniors will be given a brand new SAT on Thursday, Oct. 27 as a retake. 
Juniors and sophmores will retake the PSAT on Tuesday, Oct. 25. 
Since the new SAT scores will not be in for early decision, Mr. Wilson stated that universities will be contacted about the setback.