Senior Spotlight: Muhammad Qasim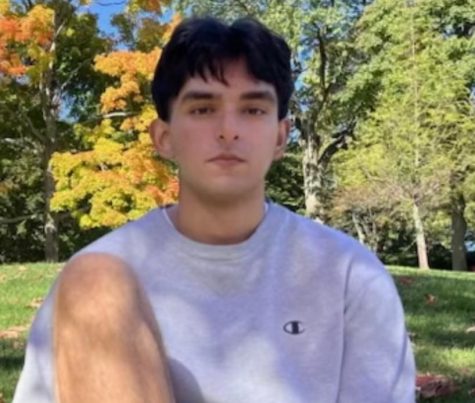 Muhammad Qasim is a current senior at John F. Kennedy Memorial High School, who will be graduating by the end of the 2022-2023 school year. Qasim, a transfer student from Staten Island Technical High School in New York, moved to New Jersey during his senior year with the goal of maintaining his good grades. Although he is a member of student council, his move to New Jersey made him miss out on extracurricular deadlines. Nevertheless, Qasim, a cat lover and passionate wrestler, plans on joining another wrestling team nearby, not letting any obstacles interfere with pursuing his interests.
I got the chance to interview Muhammad, and get to know him a little better.
So far at JFK, what do you think you appreciate the most?
Muhammad: I like the sense of community and the fact that teachers have close relationships with students. My last school had great teachers but they didn't bond on an emotional level like I see teachers doing with students here. I like the school spirit here, [like] running of the halls and different events like the masquerade were pretty cool to see. The focus on sports is nice; it motivates kids because of how they value athletes here. Everyone is generally nice. On my first day, I needed help with my locker and getting around, so I asked random people and they all helped me. 
What are some of your biggest challenges as a transfer student?
My biggest challenges would be adjusting to a new school system and environment … to be away from all the kids I've met, and missing out on school events is definitely hard too. It was my senior year when I moved, so college stuff was in the back of my mind. I also had to get used to having a block schedule system, which didn't feel good. Also, little things like not knowing anyone here and having to adhere to the dress code took some getting used to.
What are you passionate about?
I'm passionate about anything physical. I love going to the gym, going for runs and fitness in general. I also like wrestling. I did it at my old school and was on the team. I planned to join the team here [at JFK] but I missed tryouts and found out too late, so I couldn't make it on. I found a wrestling school nearby though, so I'm going to take that up. 
You mentioned you're going to study economics. What career do you want to pursue?
No idea. I wanted to be an architect, but after knowing people who went through architecture school, I'm definitely avoiding that. I've stayed away from engineering because I have three siblings and a dad who all went into that field. As far as college majors, I put down economics just because people who major in that make loads of money. I'm still considering nursing or becoming a lawyer just because they both sound like interesting career paths to me.