Last Minute Halloween Costume Ideas!
Need a costume for Halloween? Read this article and find an easy costume!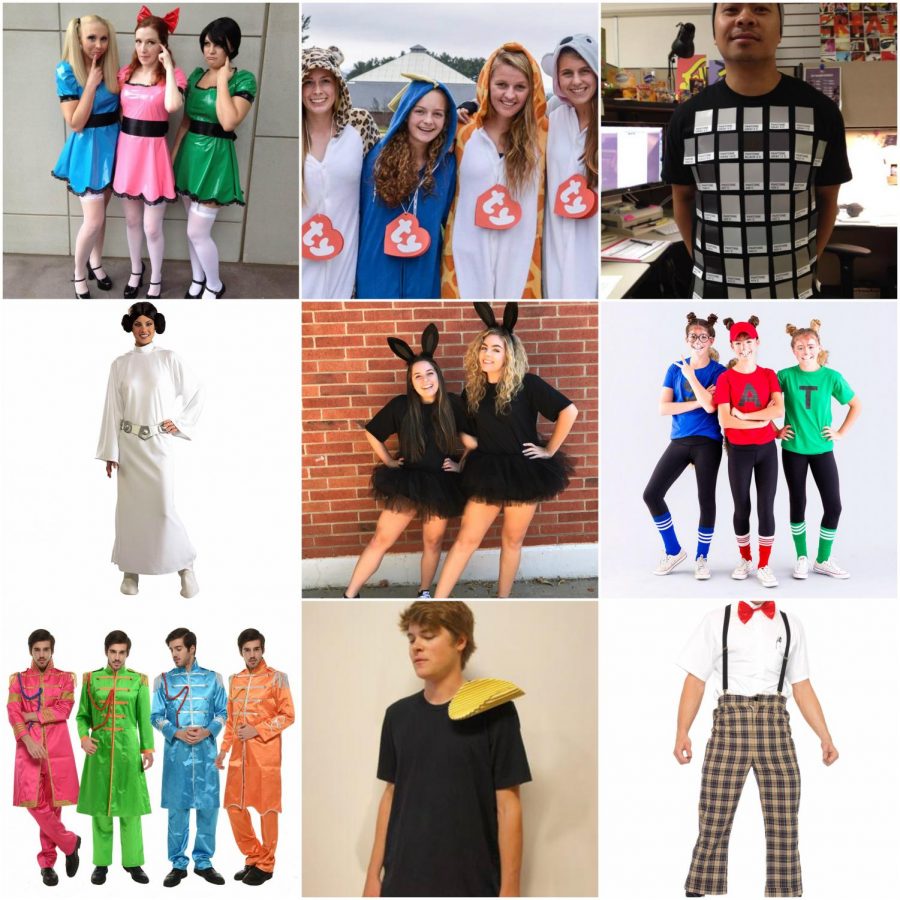 Tanisha Gadhavi, Head Photographer
October 30, 2019
Do you procrastinate? Going trick or treating on Thursday, Oct. 31 and don't have a costume.? Need a hip outfit for a Halloween party? This article was specially written to help you do just that.  Last-minute Halloween costumes at your service.
A few easy group Halloween costumes are:
Men in Black
Get a group of people, have everyone dress in a black suit or even a black shirt, wear a black tie, a white shirt to go under the suit jacket and black slacks. In the end, don't forget to throw on some black shades to set the tone!
Powerpuff Girls
Make a trio, designate a color (green, pink or blue) for each person, find an outfit according to the color you choose and do your hair according to that color.
The Beatles
Get a group of four, dress up in colored suits (gray, blue, pink, orange, or green). Then, grab some mics and sing the night away.
Alvin and the Chipmunks
Alvin wears red, Theodore wears green and Simon wears blue. Throw on some high socks according to your color and wear some space buns. Also, if you don't have long hair then create a slick side do!
Beanie Baby
Make a group of people, create Beanie Baby necklace tags and wear animal onesies.
Dancing Girls Emoji
Get two black dresses, one for each girl and wear some cat ears to add the emoji vibes. Next, find your dance partner and dance the night away.
Solo costumes:
Fifty Shades of Grey
Make a stop to Home Depot or Lowes and grab 50 (or less) different shades of gray paint cards. Stick them on to a plain shirt and there you go!
Nerd
Grab some geeky glasses and put on a white shirt and a plaid pair of pants or a skirt. Finally, for the girls wear some pigtails and boys part your hair in the center (for something a bit extra add a pair of suspenders).
Princess Leia
Wear all white and create the Princess Leia hairdo.
Chip on Shoulder
Wear a casual outfit, additionally stick a bag of chips on your shoulder.
To conclude, we hope these ideas helped with your selection for your Halloween Costume. If you do use one of these ideas, then post a picture and tag @thetorchjfk on Instagram and we'll repost it on our Instagram stories! Moreover, make sure you read our new articles here on The Torch and follow us on Instagram.
About the Contributor
Tanisha Gadhavi, Head Photographer
Tanisha Gadhavi is a 15 years old sophomore at JFK Memorial High School. She is a contributor to The Torch ran by JFK. Tanisha chose journalism as a class...