And the Best Pumpkin Spice Latte Goes to…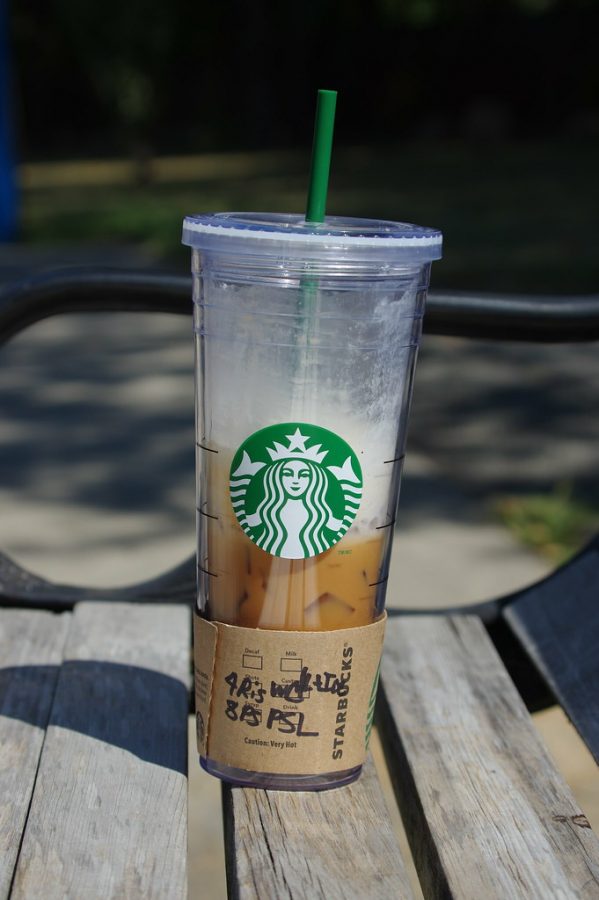 Bettina Kingsly and Sareena Khan
November 1, 2019
The holiday season is quickly approaching, and what's a better way to get festive than treating yourself to the legendary iced pumpkin spice latte? The ongoing question everyone is eager to know the answer to is: where to get the best quality drink, Dunkin Donuts or Starbucks? As sophomores at John F. Kennedy Memorial High School, we decided to put the two well known rivals to the ultimate test.
Our first stop was Dunkin Donuts where we paid $ 4.24 for a small iced pumpkin spice latte. When we first got the drink, it looked very appealing with the swirls of fall color and whipped cream on top, although there was no distinct smell. After the first sip, we each noticed a very strong pumpkin flavor. It was a perfect blend of sweet and creamy while still factoring in the pumpkin taste. The drink's coolness and consistency was also very satisfying. We decided that Dunkin Donuts' pumpkin spice latte was of very good quality.
Our next trip was to Starbucks, as we knew the drink would be more expensive; we initially expected Starbucks to win our competition because of this. The cost of a small iced pumpkin spice latte in Starbucks was $ 4.65, not too much more than in Dunkin Donuts. As soon as we received the drink, we could tell that the overall presentation was better. The scent was very strong and we could almost smell the beginning of fall. On the other hand, the latte didn't have much of a creamy taste and was more like a watered down version of Dunkins'. The actual flavoring and spices were also very strong, almost overpowering. And although we had asked for an iced latte, our drinks were at room temperature. The drink was visually appealing but we didn't find the taste up to our standards or expectations.
In conclusion, Dunkin Donuts is the winner of our experiment. It was definitely worth the money we spent for it and a must-buy for the fall season. The flavors, consistency, temperature, and sweetness were all perfectly balanced and thrown together. 
About the Contributors
Bettina Kingsly, A&E Editor
Bettina Kingsly is a sophomore at John F. Kennedy Memorial High School. She is an author on the school's newspaper, "The Torch." It's her first...
Sareena Khan, Head Photographer
Sareena Khan is a sophomore at John F. Kennedy Memorial High School and graduates in the year of 2022. Her position on the school's newspaper, The Torch,...