New Additions to the Track Program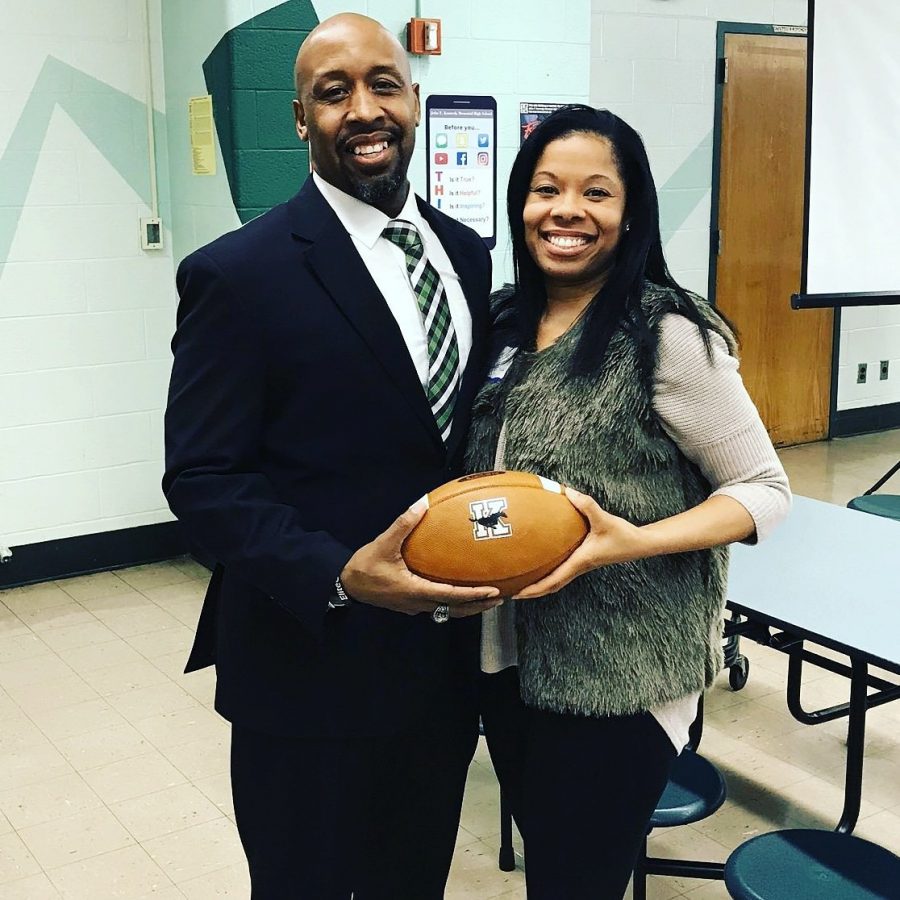 Auslin Mills and Pharrell Mensah
March 27, 2020
Coach Holman's Impressive Record
The Kennedy Track and Field Program's coaching staff has some new additions. Tarig Holman is the new head Boys track and field coach at JFK. Holman previously coached at Neptune High School where he served as the football coach, as well as the track and field coach. Prior to his successful career as a coach, Holman played D1 collegiate football for the University of Iowa where he was a three-year starter. In one notable game of his collegiate career, he picked off Tom Brady twice in a single game. After football, Holman began his coaching career, coaching at Randolph, Trenton, and Neptune. He was able to lead Trenton to a place in the state playoffs, as well as a 15-6 record. 
Goals for the Season
Before the COVID-19 outbreak, Holman was looking forward to a successful first season with the Kennedy Track Program. He had many goals lined up for the season including "creating an awesome culture for the program" and "helping all the athletes on the team meet and exceed all their personal goals." Holman was also looking to lead the team to a division title in the 2019-20 season, but in light of the COVID-19 pandemic, there are major uncertainties regarding the future of the spring sports season.
New Hurdle Coach
On the girls' side, the Girls' Track Team welcomes the other new addition to the track program: Jessica Lee. Another D1 athlete, Lee also had a successful collegiate career at Quinnipiac University. She was MAAC Championship's Most Outstanding Track Performer for two years and the university's school record holder for the 60 meters. Lee was also an outstanding athlete during high school. She competed for Montgomery High School where she qualified for Meet of Champions and New Balance Nationals. Lee will be the lead hurdling coach, and she hopes to use her hurdling experience to help athletes interested in the event. This gives head coach Leah Wernsing the time to focus on the distance team. With the current season suspended indefinitely, the track program is looking forward to working with the new coaches next year.
About the Writers
Auslin Mills, Editor-in-Chief
Auslin Mills is a first-year journalism student and an author of the Torch. She is a senior at John F. Kennedy Memorial High School where she has served...
Pharrell Mensah, Head Photographer
Pharrell Mensah is a contributor to the school paper, The Torch. Pharrell is a junior at John F. Kennedy Memorial high school, where he is a 3-year member...