Senior Spotlight: Gabriel Teves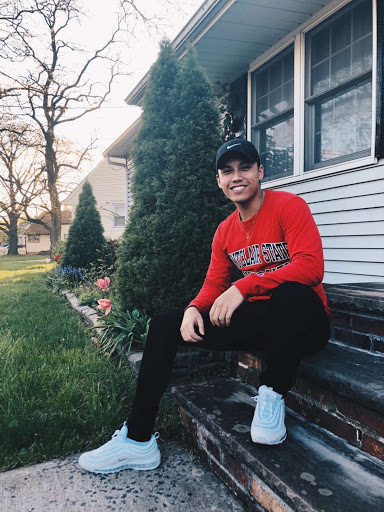 Gabriel is an athletic and assiduous student. Throughout his high school career, he was a member of the volleyball and soccer team. He was also the lead in the school's production of the musical "Footloose". Gabriel plans on attending Montclair State University this fall and will be majoring in Computer Science. The thing he is looking forward to in college is "the freedom it will offer". After college, he plans to acquire a job at Google and travel the world. He also plans on starting his own business. Some of his best memories in high school include the Friday night football games, the school play, his science class with Mr. Viteri, and going to school events with his friends. His worst memories were staying up all night for a test or when his team lost a game. 
I had the chance to ask Gabriel a few questions:
How do you feel you've changed from freshman to senior year?
Gabriel Teves: I became more aware of the things that surround me. I understand more, matured, and found the courage to pursue some of the things I want to do.
How do you feel about your senior year getting cut short?
Even though I am sad to admit that my supposedly "best" year of high school has come to an end, all I can do now is accept that it ended short and look forward to other greater things in life.
Do you have any advice for the underclassmen?
If you want to get something, you better work hard to achieve it. Nothing is given without anything in return. 
Everyone at The Torch wishes you the best of luck to Gabriel!