Celebrate AAPI month by trying these Asian snacks!
May is Asian American Pacific Islander month, a time dedicated to not only celebrating AAPI successes and contributions, but also appreciating the unique culture they bring to society. One of the greatest ways to celebrate, is to try a new food, which can often be the gateway to learning about a new culture!
Shin Ramen by Nongshim
Shin Ramen by Nongshim is the equivalent of the chicken-flavored Maruchan instant noodles found in many American households. Shin Ramen is so delicious that it has become a staple in the Asian community. The soup base is rich and spicy, unlike any of the instant ramen made in the United States. The noodles are flawlessly bouncy (or chewy, depending on how you like it) and are the perfect candidate to bathe in that savory soup. Just throw it all in a pot of boiling water for three minutes and you have dinner! (Pro tip: it tastes even better when you crack an egg in!).
Ramune by Sangaria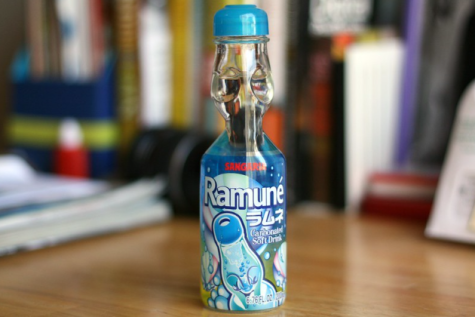 In America, you crack open a soda. In Japan, you pop open a Ramune. Ramune comes in flavors that you often can't find in the United States, like lychee and melon, as well as familiar flavors like strawberry and cola. What sets this Japanese soda apart from other soft drinks is the way you open it. Ramune comes with a piece of plastic that has a hollow cylindrical tube on top of a circular base that is meant to release the marble at the opening of the drink. Just place the tube at the mouth of the drink and the circular base at the palm of your hand and pop the marble in. Don't worry, the bottle has a designated divot to catch the marble! Click here for a video on how to open Ramune! 
Otap by Laura's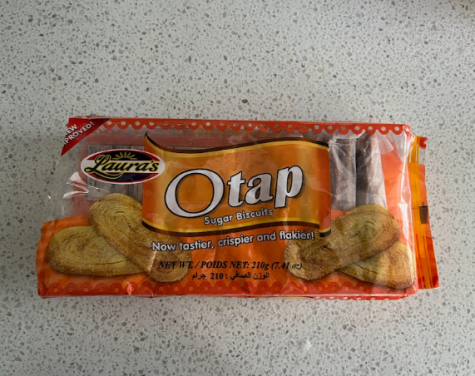 Otap is a Filipino snack that is perfectly flaky and sugary. It comes in two flavors: original and ube. The Philippines is known for ube, a sweet purple yam. It comes in a big package with the Otap individually wrapped in pairs with a thin paper- perfect for convenient snacking! 
Choco Boy by Orion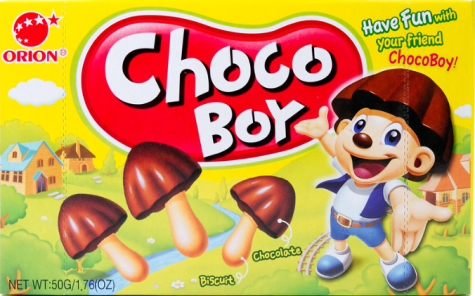 Choco Boy is a mushroom-shaped chocolate snack that comes from Korea. The top part of the mushroom is shaped by a creamy milk chocolate, while the stem of the mushroom is just a simple cracker. Represented by an adorable young boy with the mushroom top as a hat, these snacks will surely satisfy your sweet tooth despite its simplicity!
Rice Crackers by Want Want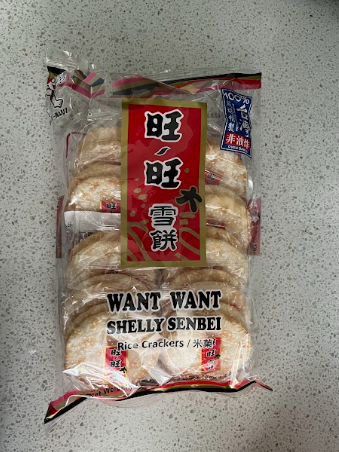 Rice crackers are a staple Japanese snack with a satisfying crunch and slightly sweet flavor. The concept of rice crackers originates from China in the form of a pancake, but when it found its way into Japan, they made rice crackers into the crunchy snack we know today. Each package of rice crackers contains numerous pairs of these treats wrapped in plastic.
Leave a Comment
About the Contributor
Chloe Tu, Assistant Editor-in-Chief
Chloe Tu is a junior at John F. Kennedy Memorial High School where she is currently a second-year contributing member of The Torch. Her love for writing...