Holiday Starbucks Drinks Made For You
Read on to see our reviews of the peppermint mocha, the caramel brulée frappuccino and the caramel brulee latte.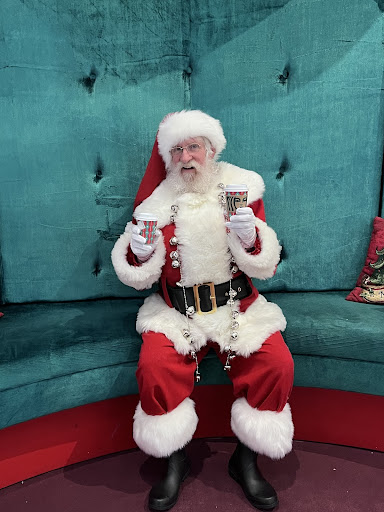 Starbucks' festive holiday drinks have returned for the winter of 2022. On behalf of the Torch, our group went to the Starbucks branch located in Woodbridge Center Mall and ordered well-known holiday drinks to help you decide which one is right up your alley this season. 
Over the years, Starbucks has introduced several seasonal drinks ranging from the famous Pumpkin Spice Latte (the PSL) in the fall, to fruity refreshers in the summer and warm mochas in the winter. There are six official holiday drinks on the menu for 2022; we tasted three of the six.
Peppermint Mocha: 
Zaima- I ordered the Peppermint Mocha (hot). The Peppermint Mocha was first introduced in 2002 and instantly became one of the most popular holiday drinks in Starbucks' history. Starbucks describes it as an espresso roast with steamed milk, mocha sauce, hints of peppermint flavoring, whipped cream and topped with chocolate curls. It can be served iced, hot or as a frappuccino.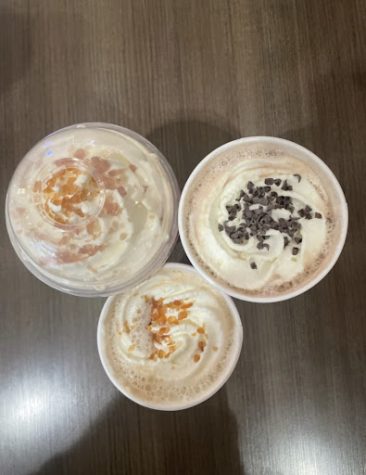 After tasting it, I concluded that it would be a great holiday drink for those that enjoy desserts like mint chocolate ice cream and peppermint bark chocolate. The coffee wasn't too strong or milky and the aftertaste wasn't bad either. As someone who is not a big fan of minty flavors, the peppermint was a bit overpowering. However, the drink was nowhere near toothpaste; and tastes more like candy canes. Overall, Starbucks' Peppermint Mocha is a winter classic that brings anticipated holiday feels along with its exciting seasonal flavors.
Caramel Brulée Frappuccino Blended beverage:
Zara- I taste-tested the Caramel Brulée Frappuccino. My favorite type of drink from Starbucks is the Frappuccino, so I was really excited to taste a seasonal one. Starbucks describes it as roasted coffee, milk and ice blended with rich caramel brulée sauce, topped with whipped cream and crunchy caramel brulée bits. 
My first reaction was that it's crunchy. I wasn't expecting the caramel brulée bits, but it made the drink even better. I was worried it would be too sweet but it had the perfect amount of sweetness. This drink is recommended for those who like a mix of vanilla and chocolate. All in all, I really liked this drink and it is definitely going to be one of my top picks for this season. 
Caramel Brulée Latte: 
Rima- I tried the Caramel Brulée Latte. The Caramel Brulèe Latte was originally invented in 2009, and ever since, has been one of the most popular drinks that are sold from autumn to spring. Many enjoy the latte for its sweet flavor and warmth; ranking it as the best winter drink.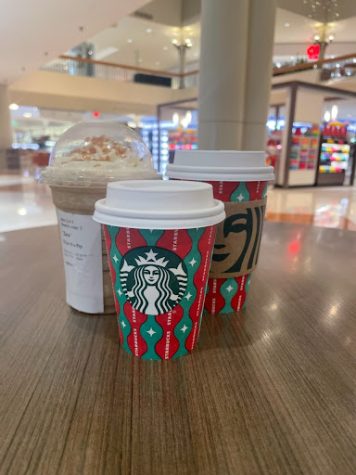 I've always been a huge fan of caramel and trying this latte made me love it even more. My first reaction to tasting it was that it is actually good! I was taken aback by its amazing flavor which gave it a sweet, chocolatey taste. 
My expectations weren't too high to begin with, but the latte did not fail to impress. For people that enjoy a mix of vanilla and white chocolate, this is the perfect drink.  This latte is definitely going to be my go-to drink for cold winters. This was a great drink, however, the aftertaste was not the very best due to its milkiness. Regardless, this drink is worth a try. 
We all look forward to seeing what new holiday drinks Starbucks will bring to the menu each year, and we are happy to say that they did not disappoint. From our experience, we can say that it's difficult to narrow down the choices to the best drink because they are all delicious. It's now up to you to find out what holiday Starbucks drink is made for you!