American Cancer Society Starts Up for the Year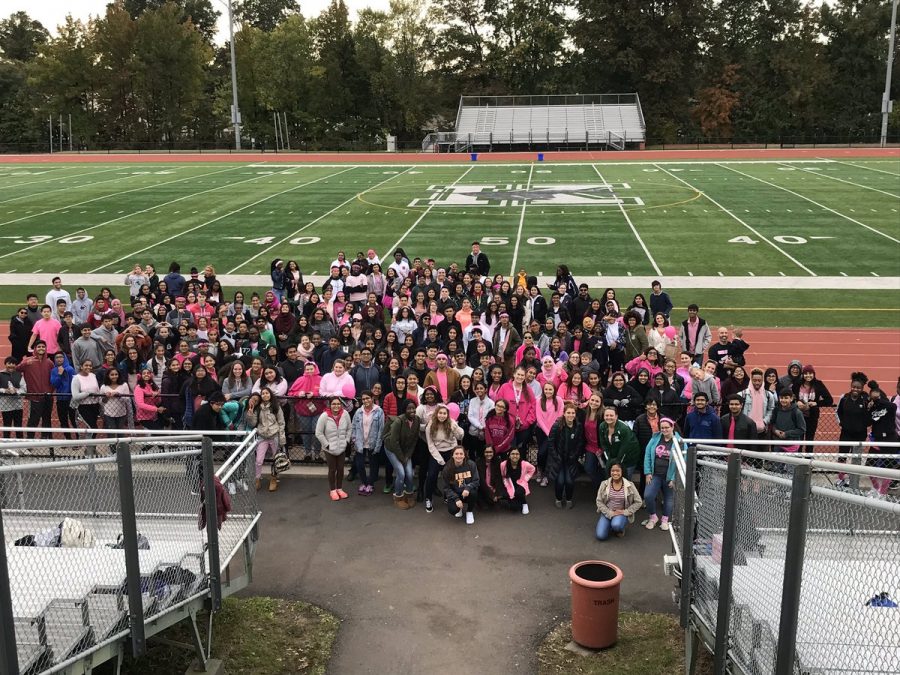 Jenica Liang, Sareena Khan, Tanisha Gadhavi, Bidisa Choudhury, and Payal Chitoda
September 30, 2019
The American Cancer Society of John F. Kennedy Memorial High School had its first meeting of the 2019-2020 school year on Sept. 24, after school in the cafeteria. The club's advisor is Mrs. Lesniak, a language arts teacher at the school. 
The American Cancer Society is a nationwide voluntary organization dedicated to raising money for cancer treatment and research. Since the organization's establishment in 1913, it has accumulated more than 3 million volunteers and now raises over $1 billion yearly. As a result of its success, schools are now also contributing to its cause. 
Plans for the Future
Plans for fundraisers at JFKMHS this year include after-school bake sales. Additionally, there are plans for a Pink Walk with National Honor Society and Student Council on Oct. 24, and a Pink Out for Girls' Volleyball's Senior Night. During the holiday season, there will be a Christmas themed ornament fundraiser. From January onward, there will be a St. Patrick's Day Lollipop Sale and a Relay for Life in June. Furthermore, starting Wednesday, Oct. 9, members will be selling Pink Merchandise for one week during all lunches for the Pink Out walk. Be sure to support the event and stop by the booth!
Currently, the American Cancer Society is the biggest club at JFKMHS, boasting well over 100 members. The club only meets one or twice a month. However, membership comes with responsibility. As a result, any student with three or more unexcused absences will be removed from the club.
Ninth and tenth grade students may join the club's remind by texting @acs9-10 to 81010 or by visiting  https://www.remind.com/join/acs9-10. Eleventh and twelfth grade students may join the club's remind by texting  @acs11-12 or by visiting https://www.remind.com/join/acs11-12. The general Google Classroom code is hb5hz8. Anyone with questions or concerns about the club can contact Mrs. Lesniak at [email protected] or visit her after school in room 204.